Day at the Office
"When you're rocking the rocket rooster
You've got style with the rocket rooster
Rig the race with a toxic booster
No regrets with a rocket rooster"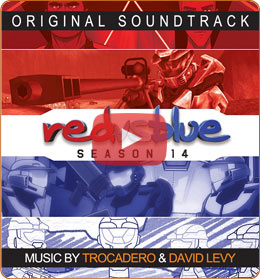 This song is from the album Red vs. Blue Season 14 Soundtrack.

A medley from the music for RVB14E24. ...type this in... m.e.a.t.s.p.i.
Credits:
(Audy-Rowland/Levy)
Nico Audy-Rowland:
Fender Telecaster Deluxe
,
Danelectro Companion
,
Danelectro baritone guitar
,
Arpeggione
,
Fender Rhodes
,
Omnisphere
David Levy:
Drum samples
,
String samples
,
Synth samples
,
Percussion
,
Drums
,
Percussion programming
Meredith Hagan:
Vocals