04 Aug 2011
You can hear our song Vale Deah in Bungie's awesome ViDoc that was released today on bungie.net -- it's at around 39:21.
The whole ViDoc, if you're a Bungie fan, is delicious and interesting, made only better by the appearance of Burnie, Geoff, Claude, and other usual suspects.
It's incredibly flattering to have our song playing in the background while Jason Jones is on-screen. Jones is a classicist-poet-warrior-coder whose vision and creative force in Marathon, Myth, and Halo was responsible for many inspirations, and many hours of reflection, usually out of ammo, far away from a save terminal, and looking in real fear at the approaching red triangles on the motion sensor while figuring out the Latin displayed on the terminal in front of me.
Friday July 26, 1996, 9:56 AM

i'm putting tin foil up on the windows, sitting down in the dark to dream.

*/
If you'd like to listen to the song by itself, you can click on the Music tab or click here
You can buy Vale Deah on iTunes and at the Rooster Teeth Store
Posted by: nico
01 Sep 2004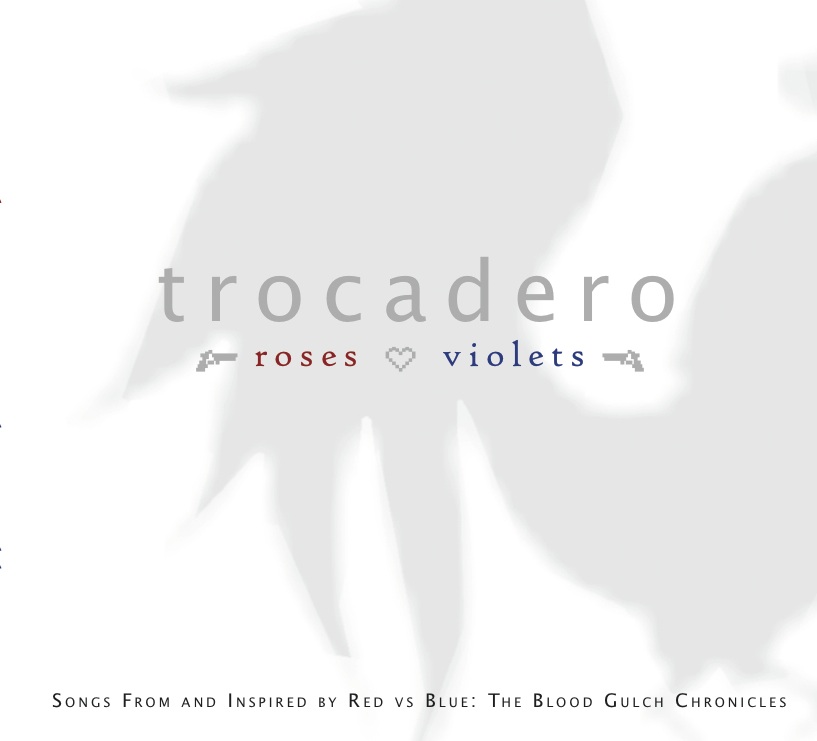 It's here! Roses Are Red, Violets Are Blue is our first release. To celebrate, we've got some additional sound clips up in our Music section.
Here's a complete track listing of the CD. If you'd like to buy it, head on over to Red vs Blue's secure online store. Click on a track to hear a sound clip.
As always, we're grateful for your comments.
Posted by: nico